Fresh Market Offerings
Updated May 25, 2017
Faeroe Island Salmon
Collar Chops
2.95 lb. while they last.
Sushi quality!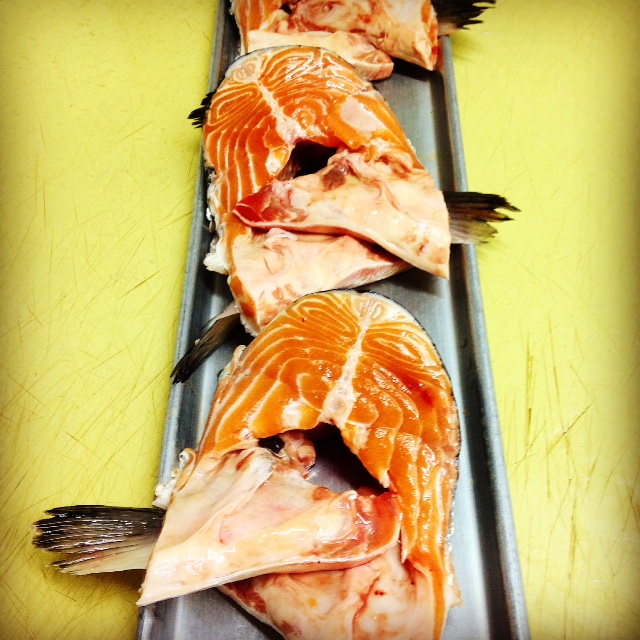 Australian Wagyu Rib Eye
Sushi Grade Scallops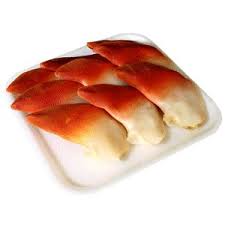 Our Wholesale Division
Superior Ocean Produce
supplies many of Chicago's finest Chefs.

Benny's Chophouse,Casino Club
Old Irving Brewery, Entente,
Smyth, A 10,Fountainhead, Naha,
Billy Sunday,Bottlefork,
Yusho,Parachute, Brandille,
Summit Executive Center,
Alinea ,Aviary, Roister, Next,
Four Seasons, Purple Pig, Spiaggia
Rockit Bar, The Duck Inn,
David Burke Primehouse, Schwa,
Mesa Luna, Temporis
The Northman,Cafe con Leche,
and more.
Shop where Chicago's finest chefs shop!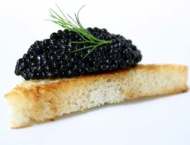 ***Caviar***
Black Opal
American Premium Caviar

500 gram 1475.00 now $850.00 Sold Out
4 oz.425.00 now $240. Sold Out
2 oz. 225.00 now $125.00 Sold Out
1 oz. 125.00 now $65.00
Beautiful Illinois Sturgeon Caviar
As fresh as it gets.
*Illinois Sturgeon Caviar
4 oz. $125
1 oz. $ 35
Alaskan Sockeye 'Ikura' Salmon Caviar
4 oz. $52
1 oz. $18
*Live Cape Breton Lobsters
from our on site Chilled Salt Water tanks.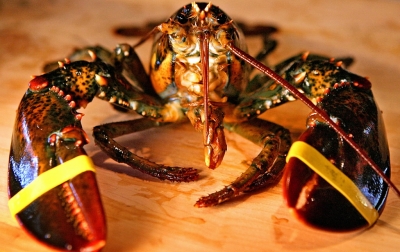 * Denotes Wild Captured
Single Origin Columbian Coffee. True
Organic Selva Shrimp
Spanish Sea Bass

*Icelandic Wolf Fish
aka Loup de Mer
Faeroe Island Salmon
*Wild Florida Tilapia

Spring Fed American Rainbow Trout
* American Yellowtail Snapper
*American Mangrove Snapper
Organic Irish Salmon
*Icelandic Cod

Portuguese Chourica
Goes great with the Cod

*In season Wild Mushrooms
Loch Etive Scottish Ocean Trout
Sushi Grade
* Crab Liver
*Premium Portuguese Bacalao
Boneless Salted Cod Loins
Baja Hiramasa `

*Sushi grade Hokkaido Scallops
*Live Cape Cod Canal Scallops
*Sushi Albacore Tuna
* New Zealand Pink Snapper aka Tai
*American Pink Porgy aka Ocean Bream
*Wild Yellowtail Jack aka Hamachi
*Sushi Yellowfin Tuna
*Atlantic Lemon Sole

*Atlantic Sushi Fluke
Dover Sole (Spain)

*Gulf of Maine Halibut
*Atlantic Stripe Bass
*Faeroe Island Burgers
*Seasonal Halibut Burgers

*Fresh Tuna Burgers
*Cape Breton Lobster
Live from our in house tanks.

Idaho White Sturgeon
*Thunder Bay Trout
*Thunder Bay Yellow Pickerel
aka Walleye
*Pacific Black Sea Bass
*Cape Ann Monkfish (Angler)
* Santa Barbara #1 Calif. Gold Uni
90 gram trays (pre order)
Cape Breton Uni, 60 gram trays

Tunisian Organic First Press Olive Oil
*House made Lobster Cakes
** Special Order**
Our somewhat famous!
* House made Crab Cakes
*Faeroe Island Salmon Burgers
*Pacific Albacore Burgers
*Portuguese Sardines
*Papillote of the day
*Wellfleet Petite Oysters
Martha's Vineyard Oysters

*Tangier Sound Oyster
Blue Hill Mussels

prince Edward Island Mussels
*Cleaned Flying Squid

* Cleaned Calamari Tubes
*Tunisian Polpi

*Guajillo and Ancho Chile
marinated Fish of the Day
*St. Johns River Catfish
Shell Fish:
* Manila Clams

*Razor Clams
* Little Gem (Button) Clams 18 count
*Cape Breton Coldwater Lobster Tails
*Crawfish Tail meat
Made from scratch
Seasonal Soups and Stews

*Gumbo
*Cape Breton Lobster Bisque
* New England Clam Chowder
*Wild Cream of Mushroom
* Prawn Bisque
*Reduced Lobster Stock
*Fish Stock
*Vegetable Stock
*Frutti di Mare
Cured Balik (Our House Specialty)
All of our prepared and smoked specialties are produced in house.
If we don't make it. We don't sell it.
(Except our wonderful coffee).
We cut all of our fish to order from whole fish.

Copyright © 1997-2016 FishGuy
All Rights Reserved

4423 N. Elston Ave. Chicago, IL 60630.

Market closed Sunday and Monday.

Operating Hours
Tuesday - Saturday 9 am-4pm
Wellfleet Lunch Tuesday - Saturday
11:30 - 2:30 pm

(773) 283-7400